White Kitchen Design and Decorating Ideas
If your kitchen is dominated by white, copper range hood is a really good idea for decorate kitchen interior. Medium patina collocation white, make your kitchen elegant and luxurious. Here you can find three copper range hood white kitchen interior!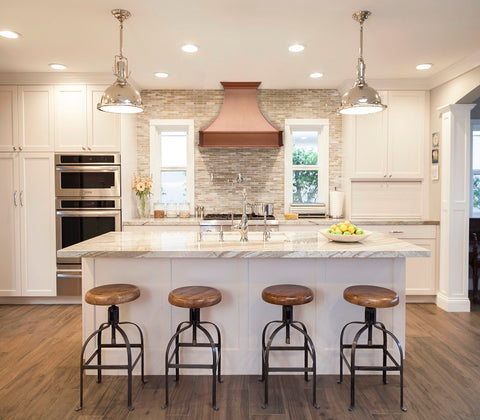 The copper range hood has become the focal point of the white kitchen, attracting everyone who enters the kitchen. The metal texture adds a modern style to the entire kitchen, and easily complement the wooden bench.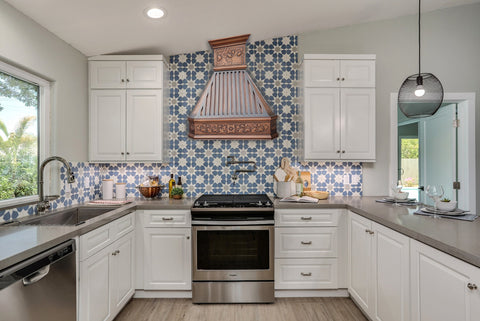 The medium patina copper range hood has become a unique highlight of the kitchen, but it is not obtrusive, and it is show the farmhouse style when matched with the gray marble tabletop.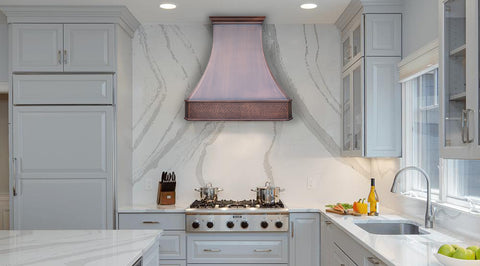 The kitchen is all white will make monotonous and boring, now a copper vent hood become the center piece of your kitchen, amazing and luxury.