3 Custom Stainless Steel Range Hoods Ideas For Modern Kitchen Design
Using a custom range hood is the most common way to add character to your kitchen. A custom stainless steel range hood will not only keep your kitchen air clean but also serve as a focal point on your kitchen. Here you can find three metal range hood ideas in modern kitchen interior.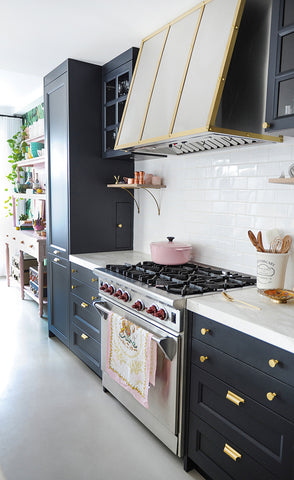 The custom stainless steel range hood pairs perfectly with dark blue cabinets.The brass bands with rivets easily complement the black cabinet,adding extra vintage feel to the kitchen.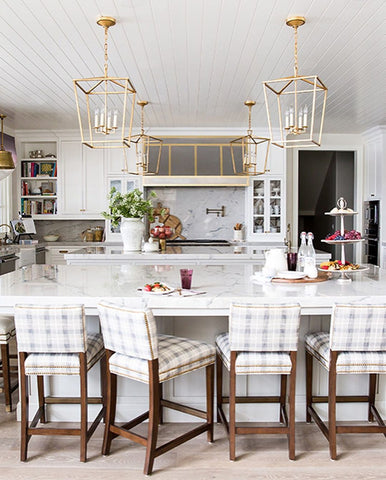 Stainless steel range hood fit flush to the white cabinets beside the hood. The sleek and metallic finish blend perfectly both in the modern white kitchens. The brass trim also matches well with the candle style traditional chandeliers.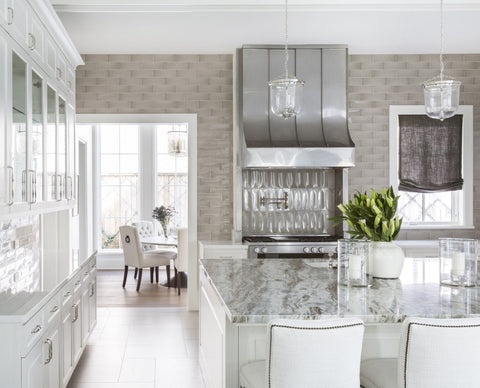 A large stainless steel range hood would absolutely become the center piece of your kitchen. It coordinates well with all kinds the modern interior.